With the high costs of medical care and the rising of health insurance premiums, you absolutely need an agent to provide you with correct advice and information. Unfortunately, far too many only look at the monthly premium cost when choosing a health insurance plan. This can leave you facing high medical expenses. If words like deductible, copay, and coinsurance, make you cringe, you're not alone. Lucky for you, we love insurance. And we make finding a health insurance plan a breeze.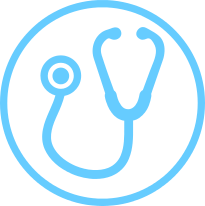 SEE MORE
In today's health insurance environment, you absolutely need a broker to provide you access to correct advice and information.
Whether you are between jobs, self-employed, or work for a company that doesn't offer health insurance, an individual health plan enables you to make sure you and your loved ones are covered for those unforeseen medical expenses.
Generally, health insurance can only be obtained during the annual Open Enrollment Period. However, you may be able to get coverage if you have experienced a Qualifying Life Event.
The 2018 Open Enrollment Period runs from November 1, 2017 to December 15, 2017.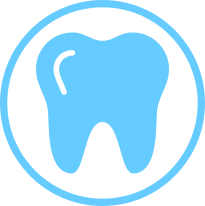 SEE MORE
DHMO
A DHMO dental insurance plan has a network of contracted dentists that offer services at a predetermined, discounted rate. Under a DHMO dental plan, the member must designate a primary care dentist and must obtain a referral to see a specialist. Typically, DHMO dental plans do not have waiting periods for basic and major services and no annual maximums. A DHMO dental plan is a perfect solution if looking for first time dental insurance.
DPPO
A DPPO dental insurance plan has a network of contracted dentists that provide special rates on dental care. PPO dental plans have more flexibility in allowing members to choose dentists, regardless if they are in the network or not. However, the rates are usually lower if selecting a dentist that from the plan's network. Most PPO dental plans have waiting periods. Generally, members must wait 6 to 12 months before major services are covered. However, if you had prior dental coverage, or enrolling in a group dental plan, the waiting period may be waived.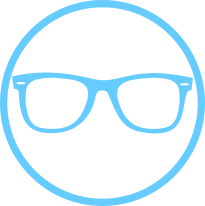 SEE MORE
Vision Insurance helps to offset the costs of routine eye exams and prescription eye wear. Annual eye exams are essential, not just to detect vision problems, but as an important preventive measure for maintaining overall health and wellness.
Most Vision Insurance plans have a small copay for annual eye exams—typically $10 or $15. Some plans also cover retinal imaging to help screen for Glaucoma. Many Vision Insurance plans offer frame and contact lens allowances. This allowance reduces the cost you pay for a new pair of frames or for contact lenses. In addition, some plans will also provide a discount off the retail price of a second pair of glasses or even sunglasses.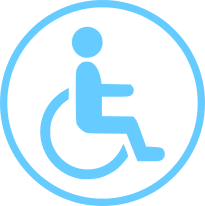 SEE MORE
A Disability Insurance policy helps protect one of your most valuable assets—your income. One of the biggest threats to your household is being unable to work due to an injury or illness. A Disability policy helps to replace your income to cover expenses while you are unable to collect a paycheck.
Short-Term Disability
A Short-term disability policy pays a percentage of your salary for a specific amount of time, typically 40-60% of your gross weekly income. Usually, coverage will start one to fourteen days after suffering an injury or illness that leaves you unable to work. Short-term disability benefits can last from 9 to 52 weeks.
Long-Term Disability
A Long-term disability policy is similar to a short-term disability plan but the benefits last for an extended period of time. Usually, longer term disability benefits kick in after a short term disability benefits have been exhausted. A comprehensive disability insurance plan will dovetail short-term with long-term disability benefits. This will allow disability benefits to continue for an extended period of time without interruption.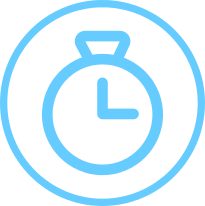 SHORT TERM MEDICAL
INSURANCE
SEE MORE
Short-Term Medical health insurance is is designed to bridge gaps in your health care coverage during times of transition. These plans provide temporary health care coverage – typically 30 to 90 days.
Short-term health insurance plans do not meet the Minimum Essential Coverage requirements under the Affordable Care Act and may result in a penalty.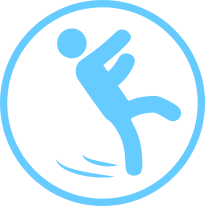 SEE MORE
In Florida, all business with more than 3 employees and more than 1 employee in the construction industry are required to carry workers' compensation coverage.
An owner or officer of a corporation can file to be exempt from workers compensation coverage. This will exclude the officer from  workers' compensation benefits.
With an exemption, the individual may remove their payroll from the total covered payroll amount. Many employers choose to be exempt on their workers compensation policies to save money on their premium.
Our insurance services are always at NO COST. Seriously, 
NO COST

. mail
frenchfinancialservices@gmail.com
visit us
1125 Old Dixie Hwy, Unit 2
Lake Park, FL 33403
visit us
1125 Old Dixie Hwy, Unit 2
Lake Park, FL 33403
mail
frenchfinancialservices@gmail.com